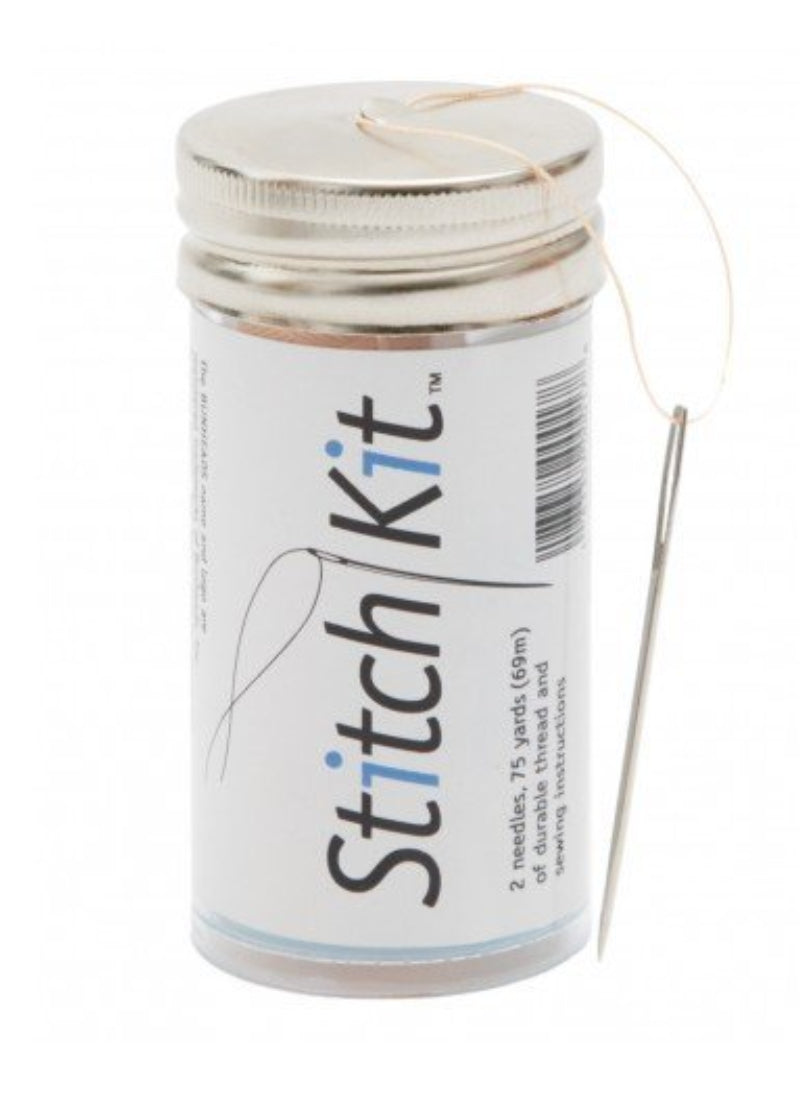 Bunheads® Stitch Kit™
---
Sew, what's your pointe?
A lifesaver for all ballet & pointe dancers, the Bunheads® Stitch Kit™ by Capezio contains 2 large-eye needles, 75 yards of super-strong pink thread, and instructions for how to sew your pointe shoes.  A small hole in the lid makes unspooling the thread an easy & tangle-free process, and the edge of the hole is sharp enough to cut the thread--no scissors required!  The Allegro team uses the Stitch Kit™ for sewing pointe shoes in-store, and we highly recommend keeping one on-hand in your dance bag, just in case you have any in-class or backstage sewing emergencies.   
Contents: 100% nylon thread (75 yards), 2 large-eye needles, 1 instructional sewing pamphlet
Style No. BH350
Back-Order Timeline: back-orders may take 3-6 weeks for manufacture & order processing, with occasional manufacturer delays up to 3 months. For specific timeline inquiries, please contact our Ecommerce Team at orders@allegrodanceboutique.com or call (847) 733-8460.